1958
THE CHALLENGE STARTS
We are at the end of the 50s, a time of great socio-cultural changes and economic difficulties. Mr Ugo Olivo, fortified by an education definitely above average for the time, is awarded a position as train manoeuvrer. The crisis caused by the exiled Istrians makes him retrocede in rank and the initial enthusiasm soon becomes distress.
In 1958, Mr Ugo starts together with a friend, both of them having not yet reached the age of thirty, a firm that provides upholstery services to the factories of the 'Chair Triangle' . The site is a 20 m2 area behind the family house. This is how Olivo&Groppo is born, the result of a challenge made of passion, commitment and foresight.
These are the characteristics that have made Olivo&Groppo what it is today: a consolidated modern company with a strong personality, continuously engaged in the search for innovative solutions in terms of design and technique, that is able to compete at national and international level.
1960
THE FIRST SYSTEM FURNITURE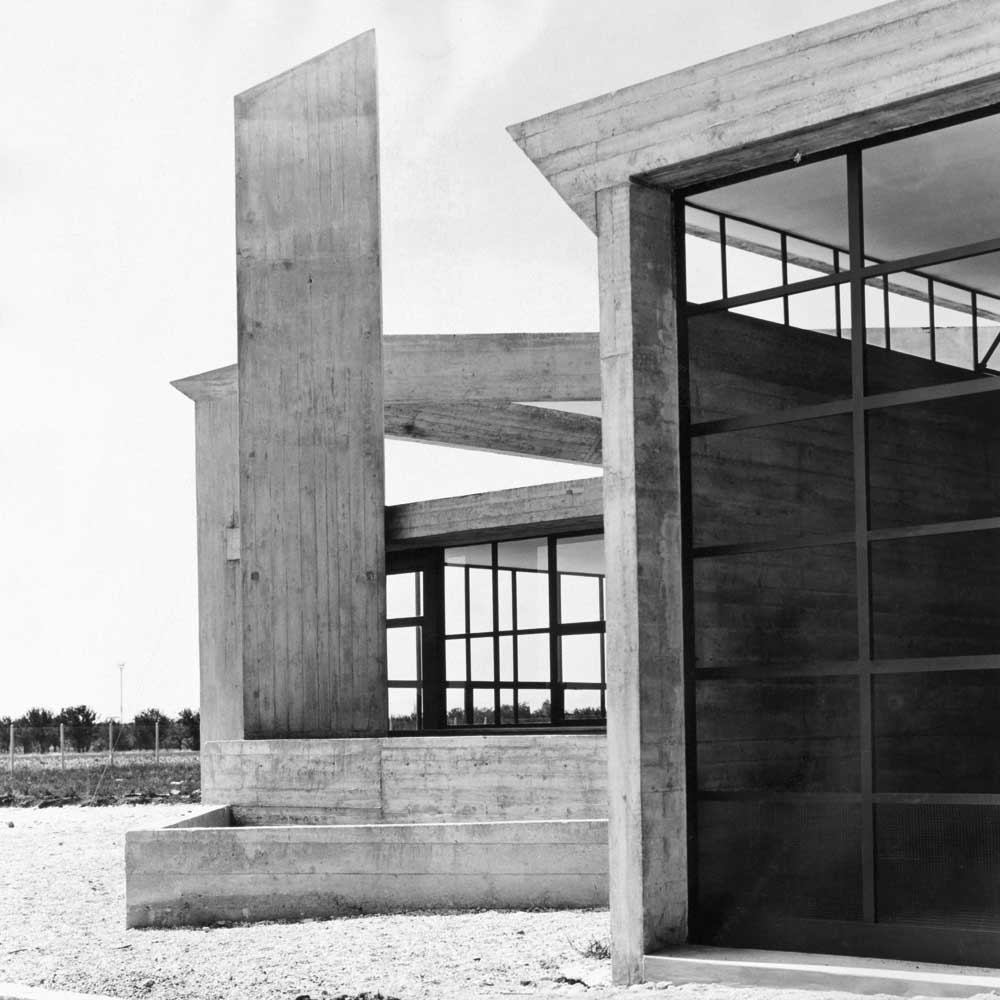 During the 60s, along with the steadfast production drive that involves the 'Chair Triangle' and the increasing volume of business, the enterprise feels the need for
more productive space. In 1964, after the enlargement of the existing area, that is now 300 m2 on two floors, Olivo&Groppo starts to build its first manufacturing
plant, that is completed in 1968.
The new building, being a state of the art facility as opposed to the traditional factories of the time, reflects the avant-garde company philosophy. In the first half of the 60s, the core business if Olivo&Groppo is only the industrial upholstery sector. It is in 1964 that Mr Ugo, thanks to his innovative vision and the cooperation of architect.
Arnaldo Zuccato, completes the first furniture collection: an original versatile solid wood line composed of various elements that can be transformed into a
chair, a table or a bed.
The decade of the 70s is a period of intense activity for Olivo&Groppo, that starts the path to become an example to the other companies of the sector, having
reached great skill and ability to perform. The company, attentive to the evolutions of the markets, is able during the 70s to invest strongly in the search for new customers and market areas.
In addition to the activity dedicated to the home furniture market, there is a plan to expand production to the office furniture sector and thanks to this well-founded judgement, a rapid expansion follows. In 1976 Olivo&Groppo builds a new larger factory, that is the present site of the company. Olivo&Groppo reaches another success at the end of the 70s: the first catalogue of office chairs developed for the Middle East markets is released in 1978.